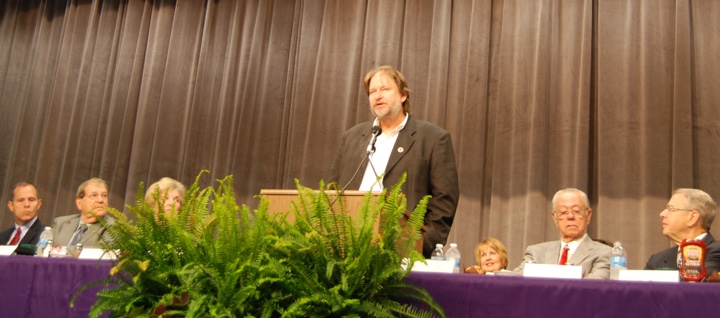 M&H Involvement
The M&H Valve team believes that when our local community is stronger, we are stronger.
We take pride in our involvement with various organizations throughout the Calhoun County area that seek to support and enhance the well-being of the community as a whole. This page highlights some of our most recent activities and events.
June 11, 2013 — M&H Valve Team Helps Raise Money for American Cancer Society
Several M&H Valve team members recently had the opportunity to participate in the 2013 American Cancer Society Relay for Life fundraiser. In only 90 days the M&H team known as the 2nd Chances, were able to raise $4,700 to help in the fight against cancer.
June 10, 2013 — M&H Hosts Luncheon for 2013 High School Graduates
As parents we always want the best for our children and when they achieve something special, we are there to congratulate and encourage them. May 30th was just such a day for the proud parents at M&H Valve whose children were graduating from high school. M&H was proud to host a luncheon catered by Classic on Noble to honor the graduates and their parents.
May 1, 2013 —M&H Valve Hosts Mayor's Prayer Breakfast
McWane has three facilities in Calhoun County, Alabama which encompasses seven different cities - Oxford, Jacksonville, Weaver, Hobson City, Ohatchee, Piedmont and Anniston. McWane's Tyler Union, M&H Valve and American R/D, all located in Anniston, employ 552 team members that live in the seven surrounding cities. Tyler Union Assistant General Manager Steve Johnson is on the Anniston YMCA Board of Directors, and when he learned that they were planning a Prayer Breakfast that would bring together the Mayor's from the seven surrounding cities he knew it was an event that he wanted McWane to sponsor.
To see all of our events, as well as other company and corporate news, please see our news articles.